The Domain demo has been out for a couple of days. To kick this off with a bang the real Domain are gonna play a crazy show tonight in Mannheim. Also on the bill are MINDSET, INSIST, STATEMENT X and REFLECT. Spirits are high!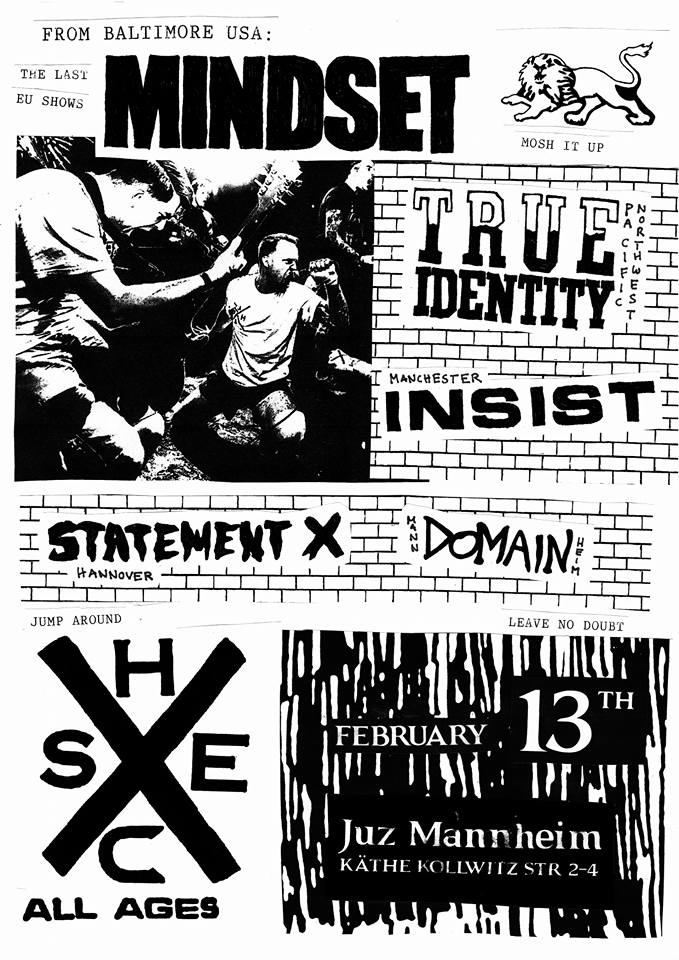 Flyer by Domain's own Fabio. Meanwhile listen to the demo:
Get your copy of the tape HERE.
On another note: It's Rollins 55th birthday today.
Peace out, Dom!